BlackBerry Curve 9380 Hands On Revealed
After the BlackBerry Bold 9790 got some quality hands on time in pics that were leaked on the web, it's the turn of a more compact handset with a different form factor to leak. I'm taking about the BlackBerry Curve 9380, a full touch phone also known under the codename Orlando.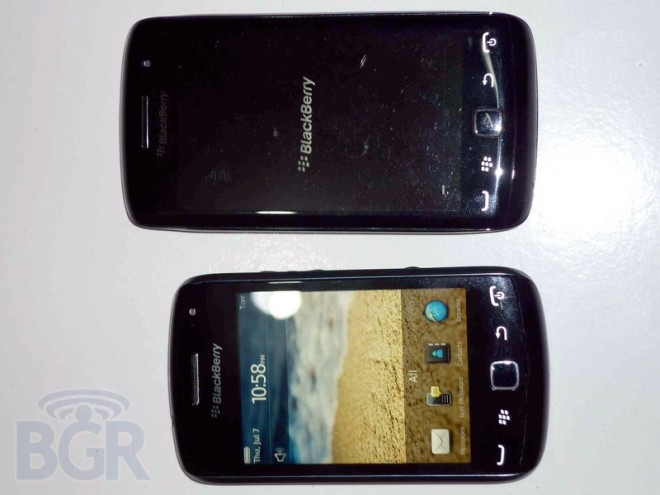 This model borrows the looks of the Curve 9380 in the upper side, the inferior side of the BlackBerry Torch 9850 and the back of a classic Curve unit. Specs-wise, you get a not so impressive 800MHz CPU, a 3.25 inch display and 5 megapixel camera with 720p HD video capture. 1GB of internal memory is something to pick on maybe, unless you haven't used a HTC Sensation till now.
NFC and BlackBerry OS 7 round up the specifications list to a very nice array of features. This model is expected in the following months, although Telus is supposed to debut this smartphone any day now, according to BGR. Now let's see a dual core BlackBerry with full touchscreen leaking…