BlackBerry Pearl 8230, Ready for Some Telus Action
Telus is following in Bell's footsteps, by launching BlackBerry 8230, also known as Pearl Flip, now available on both CDMA networks in Canada. The device will set you back $49.99 CAD with a 3 year contract and it'll be available in black or pink.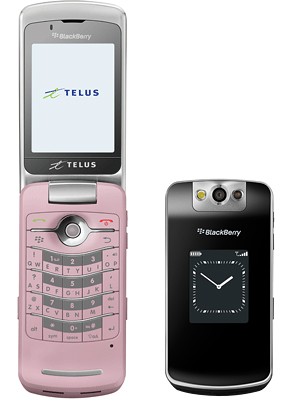 There's also the option of buying it free of contract for $449.99, but that's a bit too much for RIM's first flip phone.
[via Engadget Mobile]