G1 Android Phone Gets an On Screen Keyboard
Aside from getting a 3.5mm headphone adapter, the Android Phone, T-Mobile G1 also got an on screen keyboard. The app's page can be checked out right here and know that it's available for free, so here's the .apk file you need, that can be downloaded from here. Now you can use the G1 with a single hand and copy/paste text to any text input area by using the scroll track ball.
We know that the app doesn't work perfectly yet, so any suggestions and opinions from the folks who have tried it are welcome.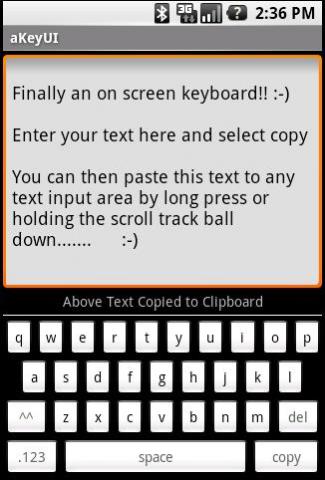 [via androidforums]