Giorgio Armani and Samsung Unveil New Windows Mobile 6.5 Smartphone
Windows Mobile 6.5 is not only the OS of choice for cool smartphones, but also luxury phones as proved by today's unveiling. Giorgio Armani and Steve Ballmer introduced a new Samsung Armani phone today in Milan and you should know that the smartphone will cost $1030 and feature a full touchscreen display.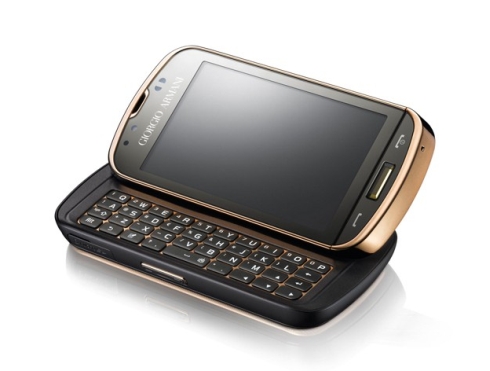 There's also a sliding landscape QWERTY keypad on board, plus the above-mentioned 3.5 AMOLED display, a 5 megapixel camera, 8GB of internal memory, GPS and a microSD card slot. Microsoft CEO Steve Ballmer spoke at the handset's debut event and mentioned that this is the most fashionable phone he has discussed.
Launch event video is available below, followed by a short clip showing Ballmer in action:
[via Engadget Mobile]