Intel Showcases Moblin 2.1 UI at IDF 2009
Intel has just announced a new version of the Moblin user interface, 2.1, showcased at IDF 2009. The UI runs on an Atom-based device and it has been redesigned for handhelds, so you'll see a lot of widget action and social networking features.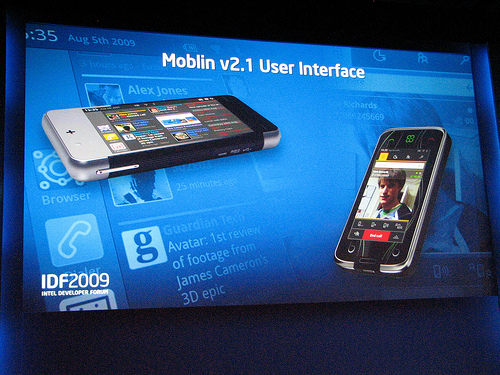 As you can see, panels-based navigation is included, though a system that allows the user to flip through multiple apps that are running simultaneously. Moblin 2.1 was demoed on a MID, that's a mystery for now and we learn that the interface will be available together with the Moorestown launch in 2010.
Since the device mentioned above is also running Fennec via the new Moblin UI, we suppose that the interface will arrive on top of either Windows Mobile (6.x, 7?), Maemo,  Linux or Mac OS X (all Fennec compatible).  A relevant picture and a video of the UI in action are available below:
[via midmoves]