Microsoft Offers Cash, Privileges to Windows Phone 7 Developers
Microsoft hopes to hit gold with the new Windows Phone 7 mobile OS and its app store, too. Although Windows Marketplace for Mobile will have a long way to go, before surpassing the Apple App Store and Android Marketplace, the feat can be achieved, it the devs feel like working with the Redmond giant. And what better way to enable that than cash?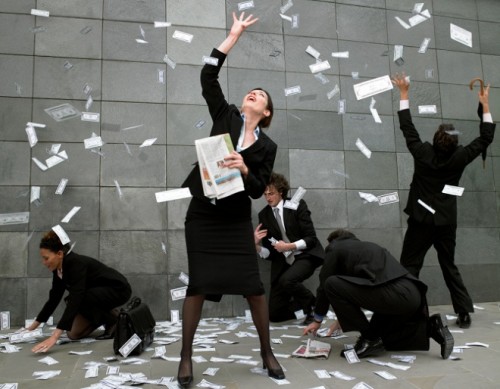 A recent Business Week report mentions that Microsoft will be providing free tools, phones and revenue guarantees to keep developers satisfied and involved with their project. While the Apple App Store offers over 200,000 apps right now and the Android Market just reached 100,000, we're guessing that Microsoft will want to have at least 20,000 programs ready for launch.
Also, we've found out that developers will be able to use XNA, Silverlight and other tools to create programs, but there are rumours that the APIs are not all that great. A more mature platform will certainly spawn a better Marketplace…
[via IntoMobile]