Motorola Motus Gets Pictured in Blurry Photo
Motorola Motus is a CLIQ lookalike, that's just been photographed hastily, as shown by the blurry image below. Not much to say about this device, except for the fact that it looks very much like Motorola CLIQ, only with a flat keyboard and no D-pad.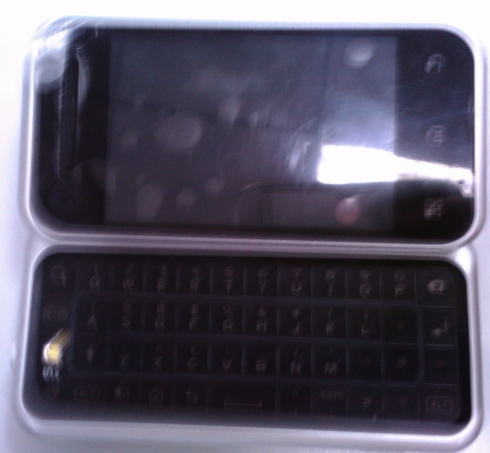 Expect the handset to be released in Q1 2010 and rumours claim that the handset will run Android 1.6 and pack a 5 megapixel camera. We're wondering what the bright yellow spot on the left side of the keyboard is, at this point, but the blurriness is killing us, so we're waiting for an official pic, before speculations.
[via BGR]