SPB TV for Windows Mobile Gets Updated, Version 2.0 Available
SPB Software has just announced an update for the Windows Mobile version of the SPB TV application, now available in version 2.0. It's important to mention that the software is free of charge and subscription free, as it generates revenues from advertising. The ads that pop up in SPB TV last only as long as the channel buffering takes place, so the user experience is not crippled.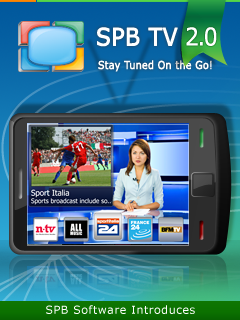 The new SPB TV comes with quick channel previews, a TV guide with over 150 channels in more than 20 languages, picture-in-picture mode, fast channel launching and switching, plus a video on demand option. Using this feature, users can control what they're watching and when, with greater interactivity involved.
SPB TV 2.0 also brings Advanced Video Codec support (H.264), improving video quality. We have to mention that this solution works on Android devices as well, plus the iPhone, Symbian handsets, BlackBerry and webOS smartphones. The download link for the software is available here and the video below details it even further: