Streaming TV Tab Added to TouchFLO 3D: How To
FreewarePocketPC.net has published detailed instructions on how to add a streaming TV tab to TouchFLO 3D and there's also a cab available on the site, right here.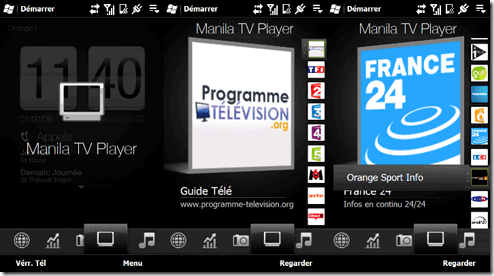 You'll be able to add the tab to your VGA or WVGA TouchFLO 3D interface and access international Internet streaming TV channels. The requirements for this software are simple: Windows Mobile Pocket PC 5, 6 or 6.1 and a device that uses TouchFLO 3D and TF3D2, but the latter won't work properly in landscape mode.
[via wmpoweruser]