T-Mobile G1 Vs. Sony Ericsson X1
It's the greatest battle since Terminator Vs. Predator. T-Mobile G1 and Sony Ericsson X1, two of the most appreciated mobile phones have been put to compete to the death in a Dutch refereed battle based on the reviews of the two handsets.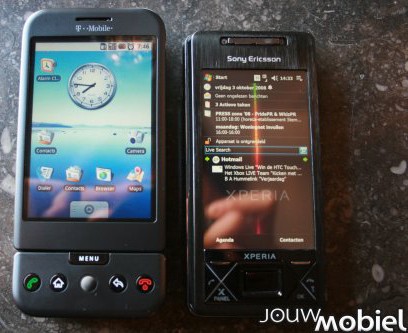 The result was close to the obvious, as the critics thought T-Mobile G1 to lack the style and comfortable sizes of Sony Ericsson X1. Very much true, although someone once said that inner beauty is more important. T-Mobile G1 must be wondering now what happens when the inner beauty also lacks.
[via: engadgetmobile]