Zopo 3X Features 4G LTE Connectivity, 5.5 inch Full HD Display and 3 GB of RAM, Costs Less Than $300
The Zopo 3X is an interesting phone simply because it has good specs and a low price in the same package. The device is a 4G LTE one with a MediaTek MT6595M processor and a 5.5 inch Full HD display. It also has an octa core processor inside, as well as 3 GB of RAM.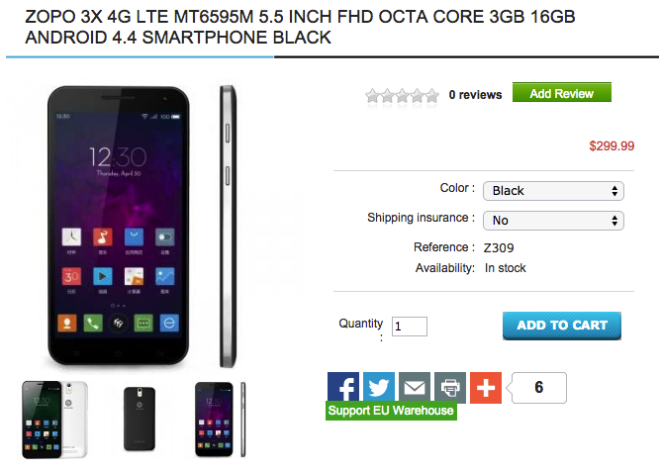 The really appealing factor here is the price, that's just $299 in this case. We also get Android 4.4 on board, 16 GB of storage and the CPU mentioned before is clocked at 2 GHz, by the way. There's a 14 megapixel back camera, that sounds a bit off, if you ask me, since such a resolution isn't exactly mainstream. It's probably a 13 MP unit in the end, while upfront there's a 5 MP selfie shooter.
We've got 4G LTE connectivity, a 2700 mAh battery and Android 4.4.2 KitKat as the OS. Some have called the Zopo 3X a remade and rebranded Zopo ZP999. This newcomer is actually $100 cheaper than that unit and brings more RAM, so it's a win win situation. I wonder what corners were cut to make the price possible…
via Gizchina