For those of you who think that HTC Desire and Nexus One are very much the same thing, know that the Desire is a tad better than Google's handset. However, this can be fixed, since that bit of customization brought by HTC can now be found in a ROM that was ported to Nexus One.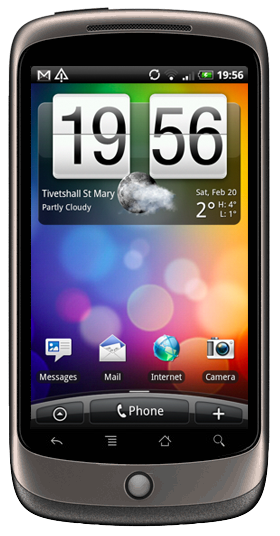 This process was done thanks to Paul from MoDaCo, who discovered the ROM and started playing with it, in order to create a port for the Nexus One. We remind you that HTC Desire isn't even available yet, since it'll go live in April and already people are messing with its software.
The purpose of the port was to get the new phone's goodies to the Google Phone, stuff like the HTC Sense UI and camera apps with face recognition, but we've also found out that Flash in the browser is working and bugs are being corrected as we speak. More info on this beta ROM and download links for it can be found here.
[via mobilecrunch]