Nokia 8 is a 2017 flagship that somehow we missed at the end of the last year, when the reviews started to pile on. We did a more relaxed review this year and after the video aspect, we're back with the text one. This is Nokia's first full flagship after the return in the smartphone world, powered by HMD Global. It's got all it needs for a flagship: Qualcomm Snapdragon 835, Zeiss dual camera and premium design. It's priced at around $400 and we reviewed it below.
Launched in October 2017, the handset is relatively small for a modern flagship, on account of its 5.3 inch diagonal. It debuted with Android Nougat and Oreo was pretty fast to come to it as an update. Some of the standout aspects of the device are the Bothie support and Ozo audio recording. As far as the design is concerned, the device is made of 6000 Series aluminum and it's IP54 splash resistant.
It goes through 40 steps of build and finishing, plus anodizing. It's basically a single metal piece, with a premium feel and look. Available in blue, steel and copper, the handset has a curvy back and a 5.3 inch diagonal. Its top and bottom bezels are big and the thickness is 7.9 mm, which is reasonable for 2017 and 2018. It weighs 160 grams, which is 8 grams lighter than the Xiaomi Mi 6.
Another quick comparison is with the HTC U11, which has the same thickness, but is 9 grams heavier. Nokia 8 feels very light and comfy and provides the same feel as the HTCs of yesteryear, maybe the HTC One M8 or M9. The curved back is a huge throwback to the HTC Windows Phone 8X, having the exact same form factor, but different material. The camera area is elegant and I loved the comfy buttons.
It's a well built phone, that draws prints at the back and has a very polarizing design. It may not be trendy, but it's built like a brick and has personality. The Home button is kind of old fangled I'd say.
Moving on to the display, there's a 5.3 inch polarized screen here, with Gorilla Glass 5 protection. It's an IPS LCD panel with a 2560 x 1440 pixel resolution, with 2.5D panel and big bezels. The viewing experience wasn't mind blowing. It's all about cold colors, but the view angles are wide and the brightness is high. Contrast is rather OK, even in the full sunlight. I feel that there's too much white here, making things feel washed out.
Pixels have an RGB Stripes arrangement and the luxmeter test we did showed us a value of 536 LUX. This goes past the Galaxy Note 8 and iPhone 8 Plus, but scores below the Xperia XZ1 and iPhone 8. Settings include brightness, Night Light, Adaptive Brightness, font size and display size. We've also got Glance, Tap to Wake and overall it's a bright panel, but one with pretty cold colors.
Moving on to the rest of the hardware, there's a Qualcomm Snapdragon 835 octa core CPU here, with Adreno 540 GPU, 4 or 6 GB of RAM and 64 GB of storage (UFS 2.1), plus microSD. We have the 4 GB RAM version by the way. There was no lag on this device, things were rather fluid and the app start time was OK. Even with multiple apps open, you won't experience lag. Riptide GP Renegade runs and looks great, with superb frame rate.
We even played a PUBG clone and it looked fine as hell. Of course we also did benchmarks, like AnTuTu 6, where we scored the fourth spot, beating the HTC U11 and Galaxy Note 8, plus the S8, at least before the S9 was out. We scored below the iPhone 8 and iPhone X though. In GeekBench 4 multi core we reached the 10th spot, which means we beat the Google Pixel 2 XL and Galaxy S8+.
This means we were inferior to the Huawei Mate 10 Pro and the iPhone 8, too. In Slingshot 3.0 we placed on the third spot, beating the Galaxy S8 and Xiaomi Mi 5, but scoring below the HTC U11 and Xperia XZ1 Compact. It's top 5 material for sure, well top 10 in 2018. We also did temperature tests and achieved 39.1 degrees Celsius in GFXBench and 35.2 degrees in Riptide GP Renegade, which is pretty fine in my book, so there's no overheating.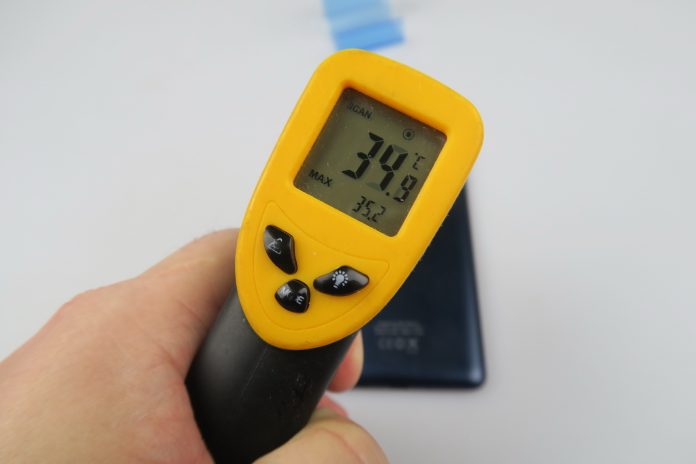 Time to see if the battery is any good! There's a 3090 mAh battery here, which is rather large for a 5.3 incher. There's also Quick Charge 3.0 and a 18W charger bundled. We did video playback tests and achieved 10 hours and 53 minutes, which is pretty OK. It goes past the Huawei Mate 9 Pro and Motorola Moto Z, but scored below the Huawei P10 Lite and Galaxy J5 (2016).
In PCMark we reached 7 hours and 7 minutes, which is a mid level result and I actually expected more. It goes past HTC 10 and Galaxy S6 Edge, plus the Huawei P9 Lite, but scored below the Moto Z Play, which achieves double our result. Even Nokia 5 is better. Charging takes 1 hour and 52 minutes, which is pretty OK, being the equal of the Galaxy S7. It goes past the LG G3 and Xperia XA.
We also did step by step charging, reaching 9% after 5 minutes and 23% after 15 minutes, plus 49% after 30 minutes. One hour is 73%. Settings include Battery Saver, Battery Optimization, Adaptive Brightness. Overall I'd say the battery is mixed, with some below expectations results.
On the audio front, there's a single bottom speaker, we still have a 3.5 mm audio jack and Bluetooth 5.0 support. The speaker can be covered by mistake, when the device is held in landscape mode, so that's a bummer. We used Google Play Music to test the acoustics and it provides the usual options: 5 custom channels, genres, bass boost, surround sound and reverb. The listening experience involves no vibration, no distortion, high volume, clear sund and too bad there's no stereo here, since it would have been nice.
The bass is rather OK. We also did a decibelmeter test and achieved 83.6 dBA at the back and bottom and 72 dBA at the top. The higher result is superior to the OnePlus 3 and Huawei P10, but scores below the Galaxy A3 (2017), plus iPhone 6. Riptide GP Renegade made us reach a gigantic 107.1 dBA, which is a crazy result, impossible to equal by any other phone right now, flagship or not. Even some speakers or accessories can't reach that.
The bundled headphones are comfy and loud, have an OK bass, but in the end they're nothing special.
So, here we are finally, with the cameras. There's a main 13 megapixel shooter with color sensor and OIS, plus a 13 MP monochrome sensor, within a dual camera setup. 1.12 micron pixels are here, F/2.0 aperture and 76.9 degree angle. PDAF, an IR sensor and dual tone flash complete the package. Upfront there's a 13 MP PDAF camera, with F/2.0 aperture and Zeiss lens of its own. The fact that the front camera does 4K video amazes me.
Ozo audio capture and 3 microphones with 360 degree capture offer great acoustics. As far as the UI is concerned, the camera app starts up fast and I noticed that the focus speed is quite nice. Picture taking is kind of slow and the UI kind of old school, not to call it antiquated. Options include HDR, dual (front and back camera at the same time) and you can choose to use the color sensor, monochrome sensor or both at the same time.
4K video capture is available for both the front and back camera. Options include Beautify, Panorama, Bokeh and a Manual mode. That one lets you tweak focus, exposure, white balance and metering. I find the Bokeh mechanism to be rather clunky, to be honest and uncomfortable to use. Time to check out the gallery!
I would like to start off with the fact that the selfies were underwhelming, rather "grey" and they don't say anything to me. Those taken in the shade were meh, but those in the sun were a bit better, but still it's no champ. When it comes to the back camera (day time shots), we pulled off a pretty OK HDR, at least as far as the lighting is concerned. Colors are warm, but they also don't break records.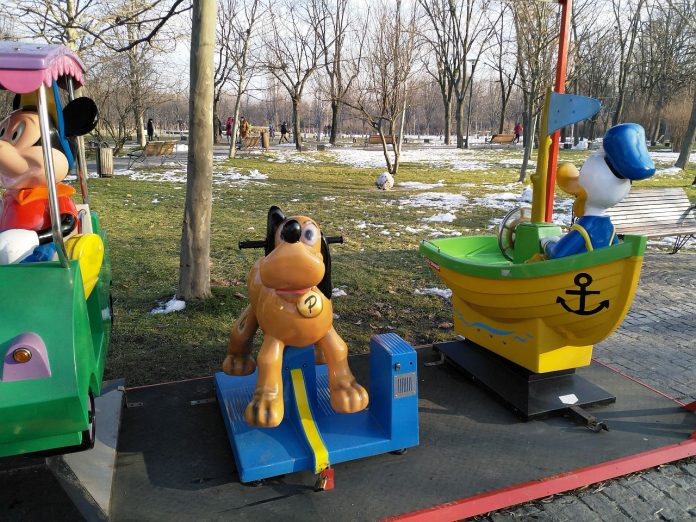 The best thing about the camera is that I feel no extra processing here, which is something I felt for years on iPhones and Galaxy S models. The focus of closeups is very solid, spot on I'd say. The black and white capture is closer to the level of a Huawei P9, rather than a P10. The weird thing about the experience is the fact that we got some blurred shots, which is a big no-no for a wannabe flagship.
Bokeh is also not convincing, in those bike shots. It's inferior to the Google Pixel 2 XL for example, Bokeh-wise. In general clarity and colors were OK, so we've got that figured out. We zoomed in to see if the details are any good and indeed they are, especially in the monochrome shots. Details were fine, colors too, contrast and dynamic range weren't bad, but things aren't memorable here.
The main problem that Nokia 8 has is that it fights in the second tier area of flagships. It competes with the ASUS ZenFone 4, LG G6 and Huawei P10. It doesn't go as high as HTC U11 and Galaxy S8. I would call it a negative surprise and having tested the Xperia XZ1 Compact in the same period, I'd say that one is actually better than the Nokia 8, camera-wise. You're simply not allowed to slap Zeiss on a device and promise cool stuff, then deliver ZenFone 4 or LG G6 performance. I'm not bashing those phones, I'm just putting them in their place.
It even feels Huawei P9 Lite-ish sometimes, so thumbs down. If we talk about low light capture, it was rather dark, with poor details, but the flash was OK, without making things too red or blue. The yellow areas of pics sometimes tend to become rather pink, but at least the halos are OK in size. Things are also a bit foggy here and there, but clarity was satisfying in general.
Artefacts and reflections are a problem, too. The zoom let us down and once again I am not convinced. It may fight the ZenFone 4 or even beat it, sub it scores below the Galaxy S8 and Galaxy S7 even. Even the Galaxy A8 (2018) is better. If this was an Xperia XA1, I'd be thrilled or accepting of the results, but with a Nokia 8? No way, Jose. Nokia has pedigree in the camera department, always has, so this is a letdown.
As far as video is concerned, we shot in MP4, Full HD, 30 FPS and 20 Mbps. The optical image stabilization was rather mild, with some bumps in the road being felt pretty prominently. At least there's no refocus, so that's a plus. 4K capture is solid, when it comes to colors, brightness, details and zoom. I felt that the microphone was very, very good and captures all aspects of surrounding sounds.
Discrete noises, voices, nature sounds, birds, everything is perfectly captured. At least Nokia made good on that promise. I spotted some dynamic range problems in the background, when the sun came through the tree leaves. The front camera has solid 4K video capture and I feel that the selfie cam was good enough for vloggers. I felt that the last videos were a bit burnt and the details of the trees were underwhelming.
One thing to remember here is that the 4K and microphone were the highlights of the video capture. Otherwise, I felt like I was using a sort of midrange phone, a Galaxy A8 or Xperia XA1. It's clearly below the last couple of iPhones. In low light conditions things were dark, halos are OK and object tracking was great. Zoom was modest and the microphone was good again.
Refocus doesn't happen, so I'm happy with the focus. Colors were realistically calibrated and stabilization was actually kind of good. Things get a bit warm after panning, a bit too yellow. Things are actually not bad, coming off some pretty modest other captures. In spite of the quality we experienced, I feel that in the flagship department Sony, Samsung and Apple can do better.
Standouts remain 4K, microphone, colors, maybe details and even selfie vids. Bokeh was poor. As far as the web browser is concerned, it was very fast and fluid and obviously we're talking about Chrome here. We achieved very good benchmarks for it in Sunspider for example. On the input front, we've got Swype as the keyboard and it's pretty comfy and well spaced. Moving on to connectivity, we've got LTE Category 9 here and I was expecting more to be honest.
Keep in mind that Huawei Mate 10 Pro for example has LTE Category 18. Still, there's Bluetooth 5.0, WiFi a/b/g/n/ac with MIMO, GPS, Glonass and BDS. NFC and ANT+ are in the mix too, plus 3 microphones and USB Type-C 3.1 Gen 1 (5 Gbps). This is a dual SIM phone, that couples one nano SIM and another nano SIM or microSD, so hybrid system. You can buy the phone in single SIM or dual SIM versions by the way.
There's no FM radio in case you were wondering. Calls have natural voices, they're loud and the microphone was solid. We also did a SpeedTest and achieved 289 Mbps in download on WiFi and 25 Mbps in upload, plus 96 Mbps in 4G download and 49 Mbps in upload. I'd say we're doing fine and I'm happy with the results.
On the OS front, while the phone debuted with Android 7.1.1 on board, it was updated to Android 8.0 Oreo quite fast. Nokia and Sony seem to excel in that area somehow. It's all stock, with the promise of fast updates and I'm pretty sure Android P will come in due time. Glance is also here, a sort of Always on functionality, while multitasking happens via carousel and split screen.
The leftmost homescreen is dedicated to the Google Now Feed and if you keep the homescreen pressed, you trigger the wallpapers, widgets and settings, including ones related to icon shapes. The dropdown bit includes notifications and quick settings, rather typical stuff I'd say. Settings are also stock and standard and we stop here over the fingerprint scanner. It's got a very slow setup and it's not comfy to use or very accurate, so that's a bummer.
The preinstalled apps list includes 26 names, which is rather OK, since everything below 30 is good. All of the apps are pure Google, so no bloatware, no BS. There's Calculator, Drive, Calendar, Files, the Play Suite, you name it. And now that everything is done, let's see the verdict!
Here are the Pros:
compact build
premium design
bright screen
solid performance
OK video playback time
ultra loud
OK colors and details in pics
very good microphone
great 4K back and front camera capture
clear UI and no bloatware
OK connectivity
And the Cons:
not fully waterproof
color colors for the display
meh PCMark
selfies, pictures and video capture should have been better
poor Bokeh
fingerprint scanner is slow
In the end this is one of the more compact flagships of 2017, like the Xiaomi Mi 6, fitting in a category of their own. It's elegant and it symbols the return of a big brand, that has a ton of fans. It offers great performance and acoustics, pretty neat display, but the camera does more wrongs than rights. It's not that it's good, it's not "Zeiss good" or even "Nokia good".
The Lumia 1020 would easily take it even now and beat it. It remains a media phone, good for music, concert recording, movie watching and 4K video capture. Hopefully Nokia 9 solves its drawbacks.
You can get the handset here.