Huawei has big plans for MWC 2012, that apparently include both a quad core phone and a new MediaPad tablet. The handset will be called Huawei Ascend D1 Q and it's supposed to run Android 4.0, most likely on top of a Nvidia Tegra 3 processor, if I were to speculate. Blog of Mobile, a Japanese blog is reporting that the info comes straight from the Huawei Chairman Yu Chengdong, who unveiled these on his Weibo profile.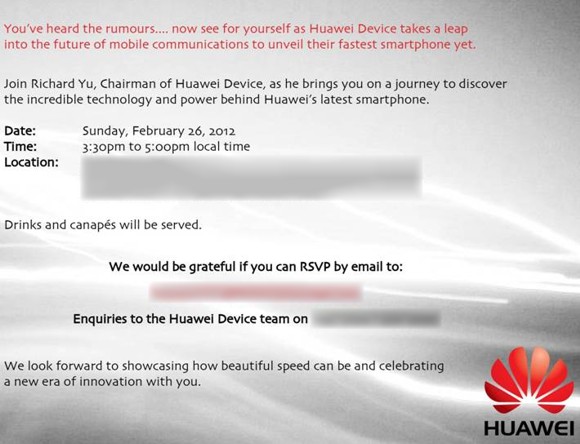 "D" stands for Diamond, a new series of handsets from Huawei, while Q stands for quad core. Huawei's latest high end offering was the Ascend P1 S, with a 1.5 GHz dual core processor, so we're in need of something bigger and better. We're also expecting the MediaPad 10, a 10 inch tablet from Huawei, that will have the role of a successor for the 7 inch MediaPad unit. These Android products will be shown in Barcelona were we'll be present and reporting to you live.
Sadly, our reporter is only arriving there on the 26th at night, so he'll miss the Huawei conference and unveiling, but luckily we'll use other sister blogs to give you live reporting from the scene. Expect some serious hands on time with both new products as soon as they get announced at MWC.