MediaPost recently blew everyone way, as they quoted a mystery source from Apple saying that the company is getting ready to announce an advertising service on April 7th. Apparently, Steve Jobs will be the one to make the announcement of the rumoured Apple iAd service, a possible rival to Google Adsense.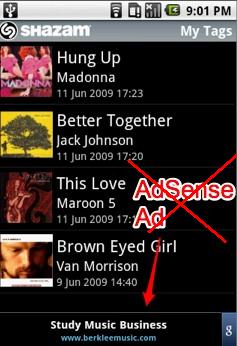 This might be a follow-up to the acquisition of Quattro Wireless, bought by Apple in January for $275 million, as an answer to Google's AdMob buyout (for $750 million). According to some reports, Apple also tried to bid for AdMob, but Google's offer was better. Meanwhile, we learn that the Cupertino giant's CFO, Peter Openheimer said that the Quattro buyout is a reason for developers to make money.
He emphasized the cashing in opportunity generated by free apps, that will probably include the "iAds" we'll be seeing in April. It's the first time that Apple tries to flirt with the advertising biz, although it had its shot to try this, by adding banner ads to the Sherlock search app launched 10 years ago.
Things are looking up for Apple, since they have a strong platform on their side, a well-selling device and a great App Store. Also, the technology on the iPhone is great for serving ads that suit the user's needs, thanks to the GPS, geolocation and iTunes-collected user data, that'll trigger precise local ads.
[via appleinsider]