Looking for a Galaxy S III replacement, that's actually better in some areas AND cheaper? While that may sound impossible, we've seen quite a bunch of tempting smartphones coming from China lately and this is one of them: Newman N2. We're dealing here with a Chinese handset, that borrows some elements from the Galaxy S III and has a killer price.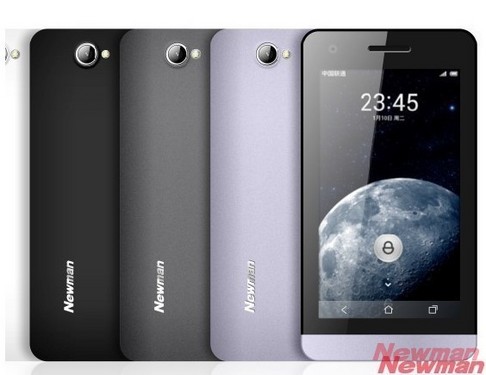 The N2 costs 1,499 yuan, translating to about $240 or 183 euro, obviously without contract. For that amount you get a 4.7 inch 720p HD touchscreen and the 1.5 GHz Samsung Exynos 4412 quad core CPU, the same on from the Galaxy S III. There's also a 13 megapixel rear camera and a 2 megapixel front shooter, as well as 1 GB of RAM and 8 GB of built in storage, plus a 2500 mAh battery.
The device runs Android 4.0 ICS and together with the too little storage constitutes the only (minor) flaws of the product. The N2 can easily compete with any smartphone priced at $300 or $400 nowadays and for this price it's a killer, provided it ever reaches the West. Its design reminds me of the HTC 8X and 8S for some reason, with that colored band below the screen.