If you want a taste of the latest Android Market version, then you can have a go at the app just taken from the Nexus Prime. Android Market 3.2.0 is what I'm talking about, coming straight from the XDA Forum community. Member febycv is the one to thank here.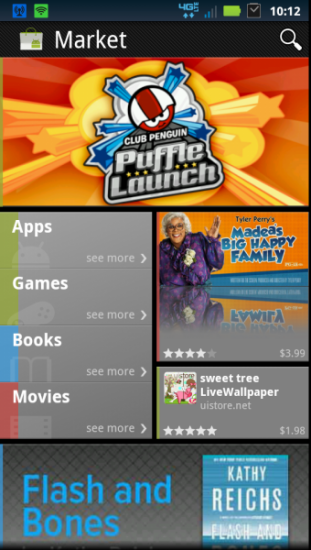 Rumored to debut in Hong Kong on October 19th, the device supplied us with a major collection of leaks over the past week, including screenshots and a video of it running Ice Cream Sandwich. The .apk can be downloaded from the Source link below and it is recommended that the users of AOSP Roms such as CyanogenMod 7.1 or MIUI resort to flashing the new Google apps if the regular method doesn't work.
What the new Android Market brings is a new UI for phones and tablets, faster downloads and more stability. Don't worry if you are afraid to install this and break your software, as Ice Cream Sandwich is closer than you think, so be patient and you'll get the new Android Market.