Not only Samsung and LG have been working on flexible displays and devices, but also Apple, as shown by several patents they hold. The US Patent and Trademark Office revealed one such patent this week, showing that Apple may base its flexible devices on fabric.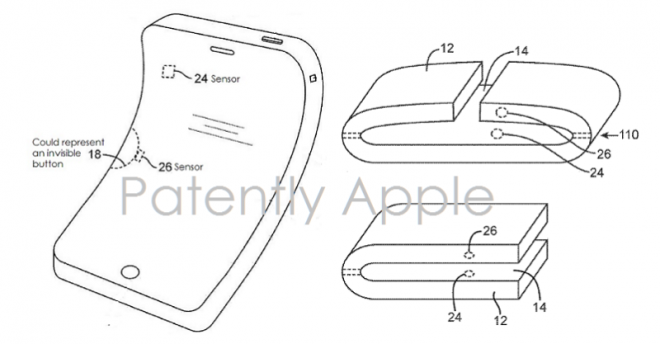 Apple adopted a "fabric over metal" approach, but also paired it with flexible plastic, fiber or silicone, as shown by the documents. The patents mention an electronic device comprising fabric, an array of light emitting diodes and a sensor that detects flexing. There's also processing circuitry able to gather the info from the sensor and control the LEDs.
Rumors that popped up this Spring said that Apple was going with a silver nanowire flexible touch display approach, but now fabric is also an option. Interestingly, what Apple is doing seems different from Samsung's approach, probably trying to avoid any patent clashes or lawsuits in the future. LG has been exploring Plastic OLED for flexible devices, but we haven't heard anything about that for a while.
via patentlyapple