DoCoMo just unveiled a very cute phone for little kids, dubbed Kids Phone F-03J, a model that's both waterproof and comes with antibacterial coating. Since it's meant for toddlers and little ones at kindergartens, one may expect this to be suckled on.
Thus, it's no wonder it has a special paint that doesn't peel off and it's also water, dust and shock resistant. The product will hit the stores in February 2017 and it's available in blue, yellow and pink. There's a cute charm attached and 4 buttons are included, each used to call a contact with a single press. There's also a special feature that lets the parents learn the position of the little one on the map, plus a sort of SOS button.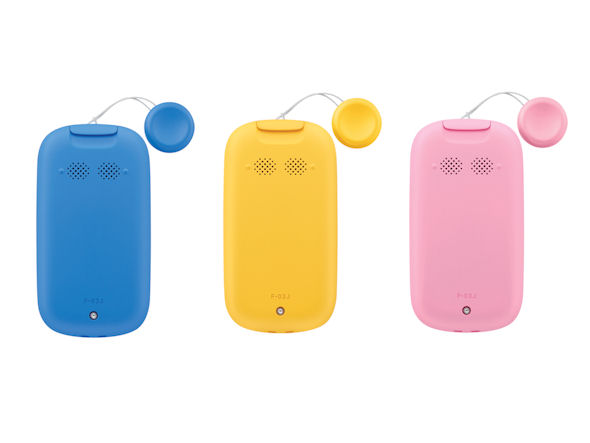 Once a child goes past a certain distance or area, the parent will be notified. This model has a 2 inch QVGA TFT LCD display, a 1000 mAh battery and measures 16.8 mm in thickness. It weighs around 90 grams and also comes with cute wallpapers and a Tamagotchi styled design.
via itmedia.co.jp