While some carriers in China aren't afraid to post order pages for the iPhone 6 "by mistake", it appears that some luxury companies are already promising releases of the new model with gold covered cases. That's not uncommon nowadays, seeing how accessory makers have been selling iPhone 6 cases for months now.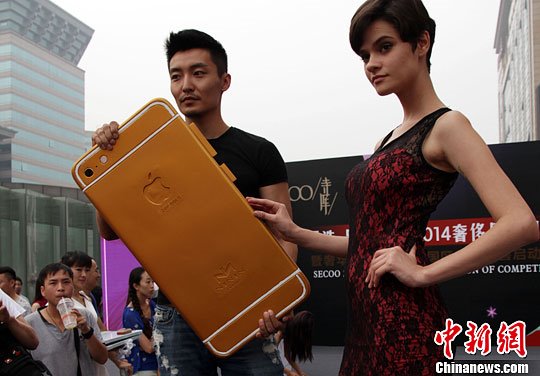 The iPhone 6 is set to debut on September 9th, if everything goes well and soon after we'll get a customized model from China, with luxurious design traits. A dummy version of the handset, measuring about a meter in length was showcased over the past days, to give the rich public an idea of what they will be buying come this fall. It will feature hand crafted ornaments, jewelry and gold and rose gold versions.
It will most certainly come with a huge price and it will be available only with special reservations. Apparently, the offer only applies to mainland China for now, but we expect other luxury companies like Gresso to also create golden versions of the iPhone 6.
Via ithome.com