Happy birthday to us! Just two years ago we were entering the telecom news segment, delivering you the best and latest concerning the iPhone, Android handsets (barely one at the time), Nokia, Sony Ericsson devices, Motorola's rise to success, LG's struggle to get back in the biz and more. Now we've got a new theme, courtesy of Alexandru Negrea and a new logo, courtesy of Robert Miculas.
We thank both of them for their help.
We must mention that we're not alone any more, as GSM Dome is part of a network of blogs, relying on Alexandru Negrea's theme and with different branding, as shown below. Here's the list of sister sites, all of them from Romania (like us), some in Romanian, some in English:
Gadget Zone: Romanian site, delivers latest news on gadgets, vehicles, science and whatnot.
Volan: Another Romanian language site, this time based on automotive news, Formula 1 results, races, test drives and other car aficionado innovations.
Tablet News: This is the latest "child" of the brotherhood, a fresh face in our blog network and a much needed source of info, now that tablets are here to take over the world. News about slates, reviews and tablet leaks are all here!
Mobilissimo: The oldest of the bunch, also a Romanian content site, delivering tons of news concerning telecom industry, plus an extra: some of the most detail phone reviews in Eastern Europe. Don't believe us? Here's the YouTube channel.
Concept Phones: This is more of a "cousin" site, started by our editor, Thrystan. It gathers all the phone designs, concepts and prototypes one can find on this huge web. If there's a concept phone in the world, it's there, 100%.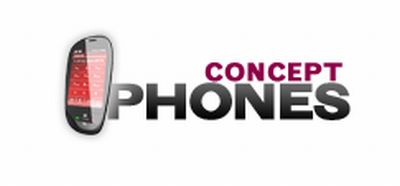 GSM Dome: It's us. You know it, love it or hate it, we deliver top notch info from the core of the industry.
Mobile Spots: Another small sister site, that publishes telecom-related commercials, ads and promo videos. Usually, you'll find that cool phone commercial you were looking for on this site and maybe the song playing in the background.