We first found out that the HTC One handsets were going to reach Europe on April 5th, then HTC came and confirmed the debut on April 2nd. Now it appears the launch happened prematurely, at least in Germany, where the HTC One S and One X are already available via local retailer Media Markt.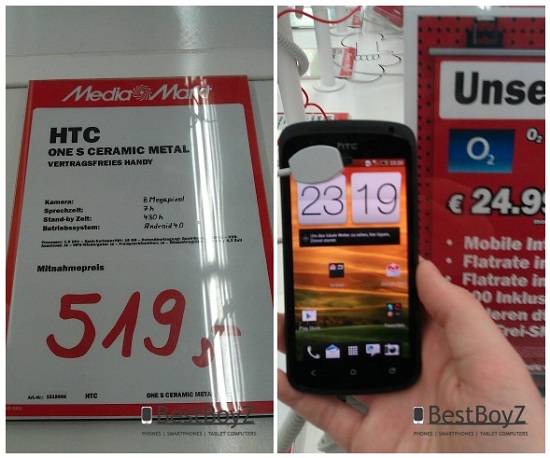 The One X is priced at 579 euros, 20 euros less than the suggested retail price of 599 euros, while the One S is 519 euros, 20 euros more than the suggested 499 price tag. Meanwhile, the pricing for the One V is not even known , at least not on Media Markt, but the suggested price is around 299 euros. If you're in Germany now you must feel lucky, since you can buy this Android 4.0 newcomers earlier than anyone else in Europe. You get HTC Sense 4.0 early and those powerful new cameras with ImageSense technology.
HTC One X also offers 32GB of storage, a quad core Tegra 3 CPU and a 4.7 inch 720p display, while the One S has a waistline thinner than 8mm and a beautiful design. Expect many German language previews and reviews to appear this weekend with full details!