HTC Scorpion hasn't surfaced on the web in a while now, but it's back to make an appearance in a list of Android devices. This phone was spotted back in February and now it has once again hit the web, due to a list of compatible handsets that appeared on the Gameloft website.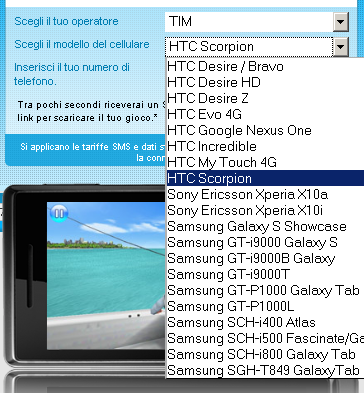 The Italian version of Gameloft published Scorpion as part of a list of smartphones that run a bunch of new titles. The list includes other HTC handsets and this could be an error or a sign of things to come. At the beginning of 2010 the Scorpion was considered more of a tablet than a smartphone and its specs from back then included a dual-core 1.5GHz Snapdragon CPU and 4G support.
Seems that this HTC handset is meant for Verizon's LTE network, but the device remains a mystery, as always.