Seeing how the other midrange WP8 devices out there have modest batteries, this device is actually pretty good in that aspect, with its 1950 mAh power source. You can watch its unboxing in the video below, but first let's see some details.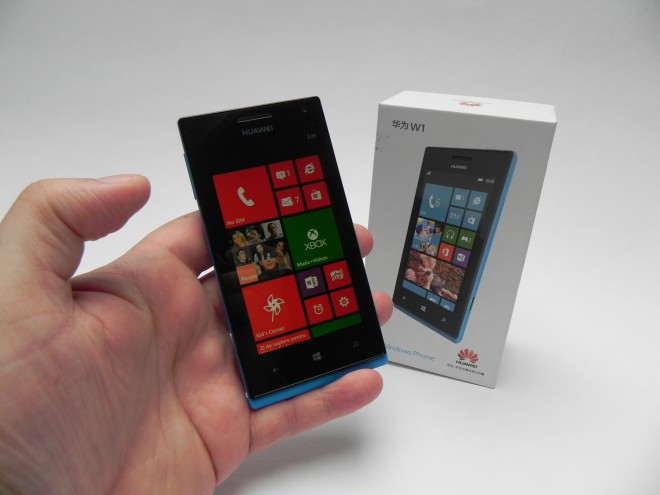 Huawei Ascend W1 is priced at $273 and inside its box we find a charger, USB cable and a pair of headphones, as well as a bunch of manuals. The device's battery cover is almost impossible to open and I broke a fingernail or two finding that out. The Huawei W1 measures 10.5 mm in thickness, weighs 130 grams and feels very plasticky. It has a strange chin upfront and an unused space below the screen.
This handset packs a 4 inch IPS LCD screen with 480 x 800 pixel resolution, a Qualcomm Snapdragon dual core MSM8230 processor (1.2 GHz) and Adreno 305 GPU. There's a microSD card slot on board, 512 MB of RAM and 4 GB of storage. At the back we've got a 5 MP camera with LED flash and upfront a VGA shooter. We'll be back in the following days to show you a full review.