It's leak time again, with LG Optimus 3D at the core, in a freshly surfaced promo video. Well, the smartphone may be good and well specced, but the ad is not convincing at all… It's got pinkish graphics, a girl trying to start some fitness activities and… a 3D display phone. This looks more like a Nintendo Wii commercial.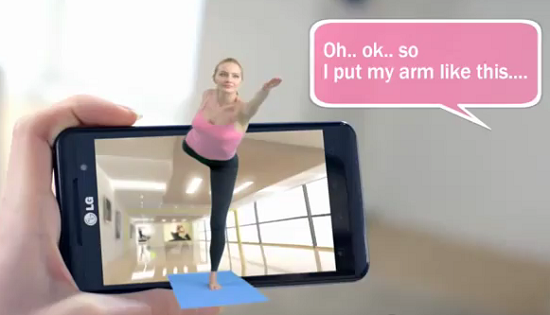 LG Optimus 3D P920 is the very first 3D display/3D camera phone combo, that will be introduced at Mobile World Congress 2011 next week. Supposedly, it will come with a dual core CPU, Android 2.3 Gingerbread and multi channel RAM, but nothing has been confirmed yet. Let the leaks continue and let's hope better ads will be shown.
Right now we have Samsung being mysterious, LG using a pinky girlie and a Transformer robot for promotion, while Motorola Xoom used a comparison with Apple… great!