This week Qualcomm confirmed that LG would be one of the first partners to launch a quad core Snapdragon S4 Pro handset and now we're starting to see leaks of said device. It also gets a name, LG Optimus G E973, following the past days leaks. Also we spotted some pictures of the already famous smartphone, that threatens to take the Galaxy S III down.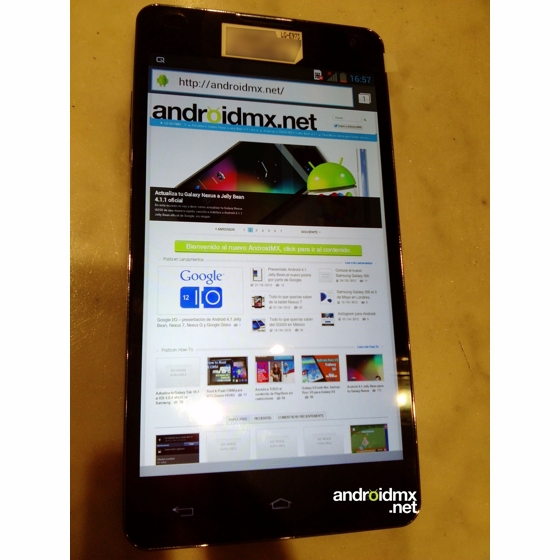 Optimus G was published in pictures by Mexican website AndroidMX and we see here a smartphone with very little bezels, making us think about the edge to edge screen concept. The texture at the back of the phone looks pretty interesting, as shown by the picture below. The Optimus G is supposed to feature a 4.7 inch HD IPS screen, LTE connectivity, 2 GB of RAM and a 13 megapixel camera. The OS of choice is Android 4.0 ICS and I'm sure the Jelly Bean update will come in due time.
The Bluetooth SIG authority confirms the fact that the E973 is a LTE device and that it will have different versions all over the globe: E975, E975K, E974 and E972. LG is expected to announce this quad core hottie next week  at IFA 2012.