We've heard about the Russian guys of YotaPhone, since they make a pretty unique phone, one that packs a dual display setup. YotaPhone did a small gathering at MWC 2013, in order to demo its self named handset, that looks and sounds interesting.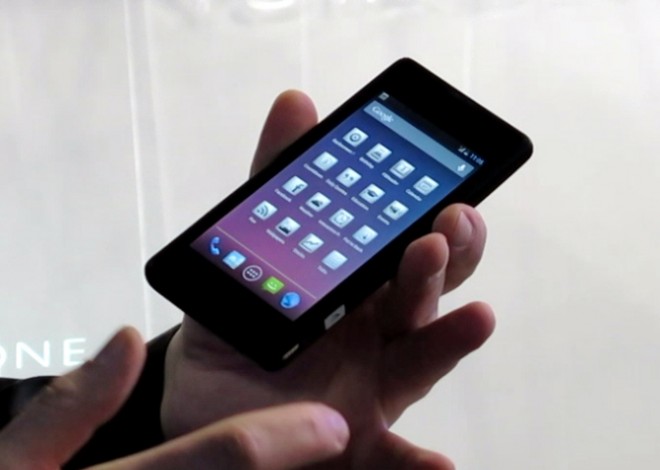 We're dealing with a 4.3 inch device, with a LCD screen upfront and E Ink display at the back. The idea of implementing an E Ink screen is to save battery life on the device. Images shown on the LCD at the front can also be shown on the back screen and the demo proved that through document transfers, a Google Map and more, all of them remaining on the E Ink screen, while you power down the other display to save energy or do something different on it.
As you can see, the back E Ink display is a black and white one, but the image is decently crisp and clear. The YotaPhone features a 4.3 inch 720p HD front screen and an E Ink 4.3 inch 200 dpi back screen, plus a dual core Qualcomm Snapdragon CPU at 1.5 GHz, 32 GB of storage and 2 GB of RAM, as well as a lower area placed 12 MP camera, plus a 2100 mAh battery. Expect a 400 quid price tag here!