NEC is taking the competition in the smartphone segment seriously, so after announcing the slimmest handset in the world, the MEDIAS N-04C, now another model joins the series with waterproof capabilities this time. We're talking about the MEDIAS N-06C, pictured below and looking hot.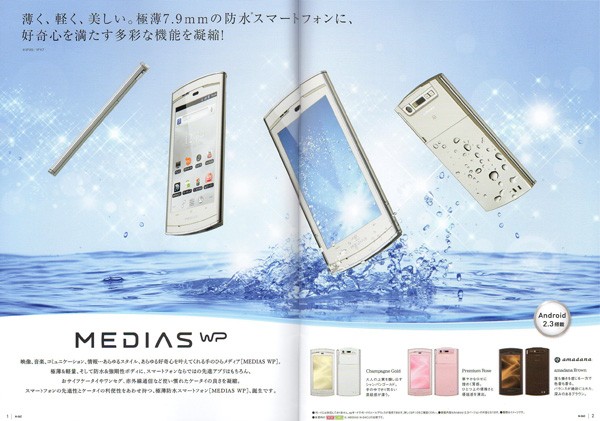 This is a Gingerbread device that resembles the design of the N-04C, although it's 0.2mm thicker and adds 10 grams to the weight of the slimness champion. Also, touch buttons will be used instead of the physical ones on the N-04C. As far as specs are concerned, you get IPX5 and iPX7 waterproof ratings, a 1GHz chip and 14Mbps FOMA download.
The waterproof certification means that you'll be able to immerse yourself up to one meter with the phone and still be able to use it. NEC MEDIAS N-06 comes with a 4 inch 480 x 854 pixel LCD, 1GB of RAM and 512MB of RAM. A 5 megapixel camera and WiFi complete the specs list and we have no info on the release date right now.