The LG Nexus 5 leaked a few weeks ago in the first promo video of Android 4.4 KitKat and now as we're supposedly two weeks away from its launch, we get another glimpse at its design. The look is quite similar to the one of the Nexus 7 2013 back…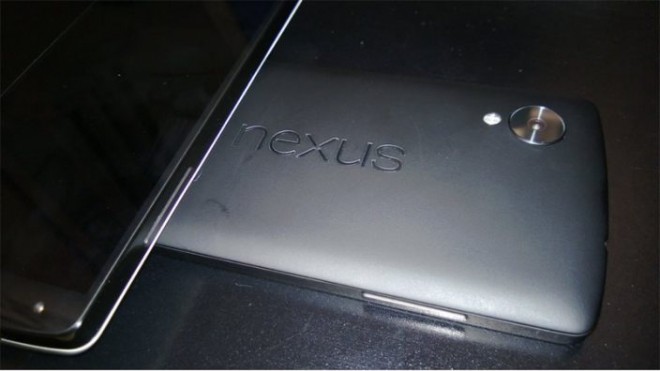 The Nexus 5 is said to be a 5 inch, actually 4.97 inch handset with a Full HD resolution and a quad core 2.3 GHz Qualcomm Snapdragon 800 CPU inside. Recent rumors have detailed a potential 8 MP camera on board, although previous leaks talked about a 13 MP shooter. The device will use 2 GB of RAM, 16 GB of storage, a 1.2 MP front camera and Android 4.4 as the OS.
LTE and NFC will also be available, together with a 2300 mAh battery, wireless charging and the usual setup of sensors. The latter includes a gyro, accelerometer, magnetometer, proximity sensor and barometer. The device is expected to debut this month together with Android KitKat and soon we may even see a hands on video of the Nexus 5.