After a few days of intense leaks, the Oppo N1 Mini handset is finally here, through an official announcement. Keep in mind that the Oppo June 10th event is still on and that will bring us all the details, including prices.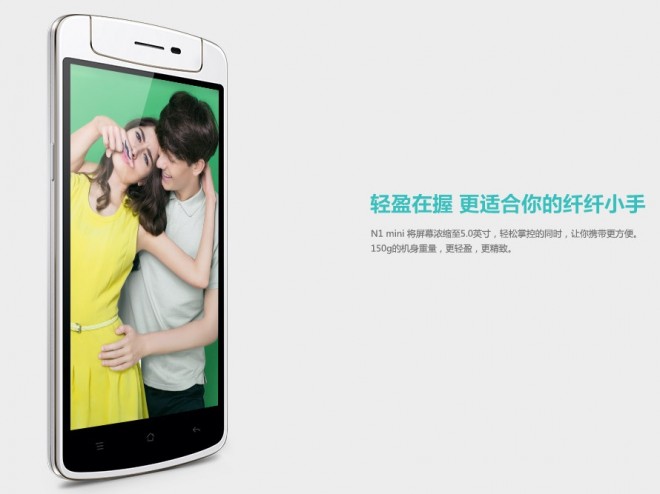 Right now, we only know a few of the specs, not all, so there's more stuff to dig out. This is the smaller version of the Oppo N1, that had a 5.9 inch display and a rotating camera as well. This newcomer packs a 5 inch 720p display and relies on a 13 MP rotary cam, that can turn from the main cam to a selfie tool. This new handset weighs 150 grams, measures 9.2 mm in thickness and it's still pretty big, being wider than the HTC One M8.
It also features a 2140 mAh battery and most likely an octa core MediaTek CPU, plus 1 GB of RAM, although these details haven't exactly been unveiled by Oppo. The shipments will be offered the day after the launch event on June 10th, but only in limited regions. I expect a very good price here, perhaps even lower than $300.
Via Phone Arena