Even if OxygenOS, the ROM developed by the Chinese company OnePlus has been delayed with a couple of days, today the software package is here and it can be downloaded by the OnePlus One users. As you may know this ROM is based on Android 5.0.2 Lollipop and brings a pretty stock user interface, just like the one found on Nexus phones.
We get to know that this software pacakge is a simple platform that brings subtile changes and features that are very useful. Among the features brought by OxygenOS we have in the first row gestures that allow us to control the music player, the camera app, or the flashlight by drawing a symbol on the screen, or to unlock it by double tap.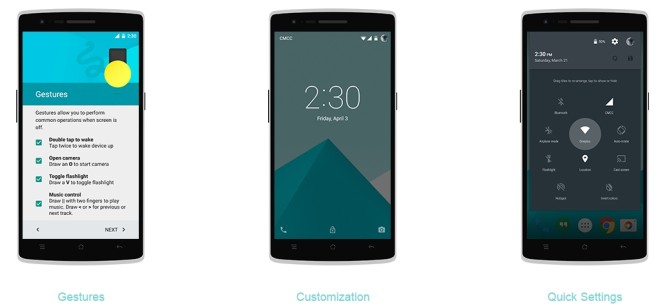 There's also the possibility to choose between using the software buttons on the display or the hardware ones placed under it. Just like other Android 5.0 Lollipop devices, we'll get a quick-settings menu shaped like a hexagon, detail showed up above.
Also, the OnePlus team said that it placed things like performance and battery life over gimmicks and bloated features. OxygenOS can be downloaded from here with a installation tutorial.