I'm sure you've heard that flip phones are still a big deal in Japan. Well, such a "keitai" has been released by the carrier NTT DoCoMo, dubbed Sharp Aquos SH-06G and pictured below. This is an Android 4.4 KitKat device, that doesn't look half bad.
It's meant to debut in stores in late June and it brings special carrier features like DoCoMo email and special social networking services. From what I've heard this model doesn't have Google Play Store, so that's a bit of a drawback. This model comes with a wateproof body, a 3.4 inch qHD TFT LCD screen and a secondary 0.9 inch display for notifications.
There's a 5 megapixel main camera here, a Snapdragon dual core 1.2 GHz CPU, 1 GB of RAM and 4 GB of storage. We've got a microSD card slot on board, a 1410 mAh battery and the product weighs 123 grams. It measures 16.4 mm in thickness, so it's quite hefty.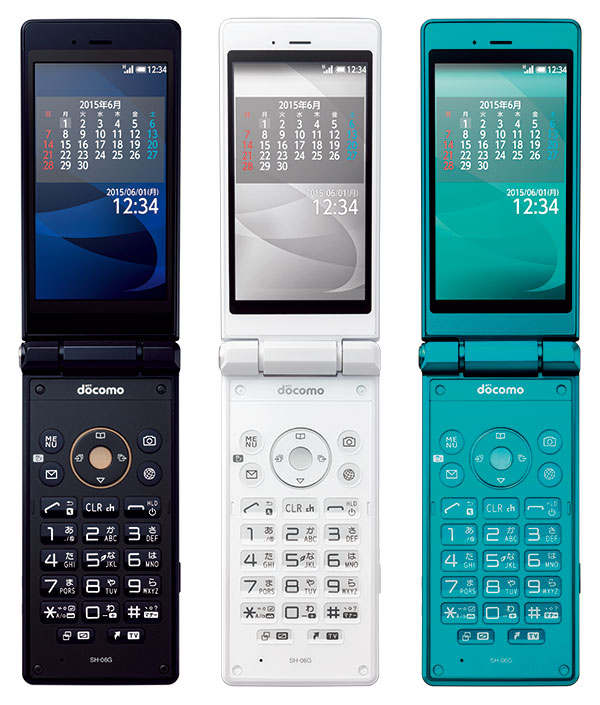 via itmedia.co.jp