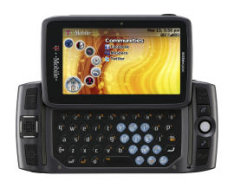 Remember the issue with T-Mobile's Sidekicks? Turns out that the data lost by the users of these handsets on the American carrier's network have lost their contacts, calendar entries and more data for good… At least T-Mobile issued a statement, announcing that it won't be able to recover data. Good work, fellows!
If you didn't backup your important info, contacts and God knows what else, you can probably say "goodbye" to the most important things that can be stored on a handset and via a carrier's service.
Also, you should know this: T-Mobile warns the affected users not to power off their devices, reset them by removing the battery or let it drain completely, or else the needed personal content will be gone.
Cloud computing total failure?
[via Ubergizmo]