Have you heard of the movie "Out of Compton"? How about "Out of Foxconn"? Well, the latter is pretty much the production below, a so called leaked video that's supposed to show an iPhone 7 prototype. Odds of it being real are not even 1%, but let's dissect it first.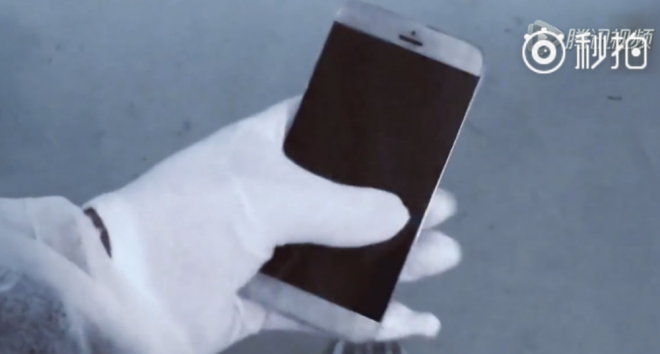 It's like the makers of the vid are trying too hard to make this seem like it was made in a Foxconn plant. First we see a person with white gloves handling the phone, as if he/she's in a hurry and then towards the end we can hear someone yelling "Hey!", as if the employee was caught red handed somehow and was off limits.
There's also a bit of Foxconn logo popping up when the shouting is heard. Also, the iPhone 7 prototype looks ridiculous. It has edge to edge bezels, seems to be made of monoblock piece of metal, a shiny one for that matter and ditches the Home button. The main camera is now centered and doesn't have a flash, which is yet another radical change from previous Apple designs.
We've seen leaks from Foxconn before, but this is certainly not it. Or is it… ?
via Phone Arena