Just yesterday the Gionee F103 Pro debuted in India, as a youthful device available in white and now the same model arrives in Eastern Europe, Romania. There it's called Allview X3 Soul Lite, through a locally integrated version. It remains a youthful device, that we're testing in prototype phase and we previewed below in lieu of unboxing. The original unit is priced at $176 in India.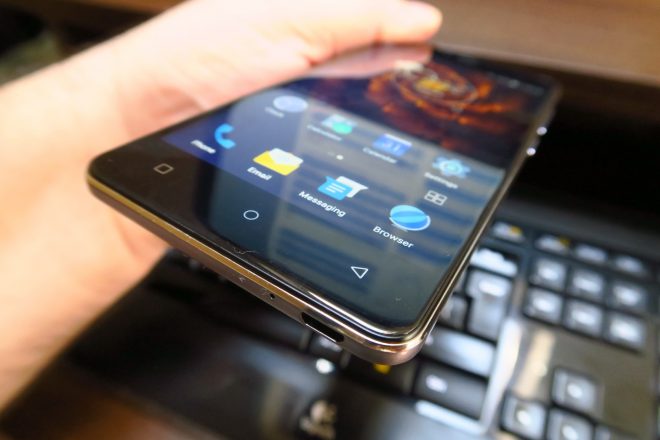 We're dealing with a dual SIM 5 inch smartphone with HD resolution and 2.5D panel. The OS of choice is Android 6.0 Marshmallow and ergonomics are the strong suit of the model. It's a compact and comfy device, albeit on paper not that thin: 8.5 mm. It weighs 142 grams and comes in gold or grey, at least in the Allview version.
That quad core CPU may sound modest, but it's boosted by 3 GB of RAM and 16 GB of storage. There's a typical 13 MP back camera and 5 MP front shooter, both with a ton of camera modes, actually more than average. A 2400 mAh battery provides the juice for this holiday phone meant for youngsters. There's also DTS acoustics, a Child Mode feature and a special security functionality.
The first impression was that this is a very good looking phone, with a sturdy frame and a beautiful facade.