While we're still waiting for the Android 2.3 update for Samsung Galaxy S, the official Gingerbread 2.3.3 ROM has been leaked. This one can be downloaded and installed, of course, at your own risk. The ROM version is XXJVK, working on the international version of the handset.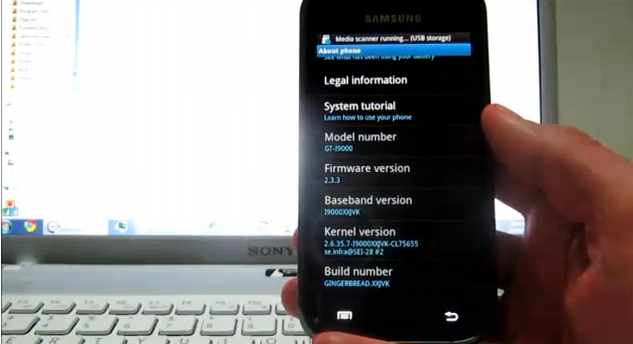 Android 2.3.3 brings improvement to speech recognition, graphics, Bluetooth, media framework and a bump in API level to 10. The video below shows the software running on the Galaxy S, with benchmarks included. We're curios how this ROM leaked, but what's certain is that you should back up everything if you plan on installing it. Instructions are available here.
You can download the ROM from here and there's a video instruction posted below, if you're one of the dudes or gals who knows how to handle Android devices. If you already installed the official leaked ROM, feel free to post your opinion below. Wonder what other 2.3.3 ROM will leak… HTC or Motorola one maybe?