Last we've seen the statistics and data regarding the well performing iPhone, the handset was outselling Windows Mobile devices and had a greater online presence. Now, we learn that the phone was also more used in October, when compared to the Microsoft devices, according to a recent study.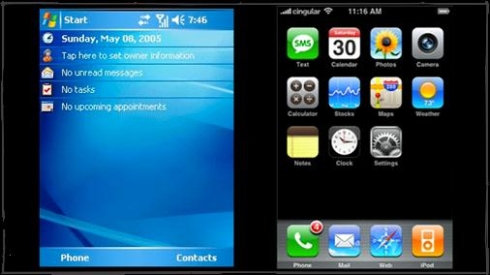 The survey regarding mobile OS market share was performed by research firm comScore and found that the iPhone OS has reached 9 million US users by the month of October, leaving behind Microsoft with its 7 million users.
Statistics show that about 36 million Americans own a smartphone, while 196 million more use a standard cellphone. Back in August, we were first shown signs of Apple's dominance, as it pushed past Windows Mobile phones in sales (Q2 2009) and had a 13.7% market share, while Windows Mobile devices managed to score a mere 9%.
A very impressive collection of data has shown that the iPhone was responsible for half of all mobile data traffic in the world, followed by Symbian with 25%, Android, with 11%, RIM, with 7% and Windows Mobile with 3%.
[via appleinsider]