Praising midrange phones for their batteries or their cameras is one thing, but bragging about their screen resilience is entirely different. And usually it's not ASUS that praises that aspect, but the following commercial does just that.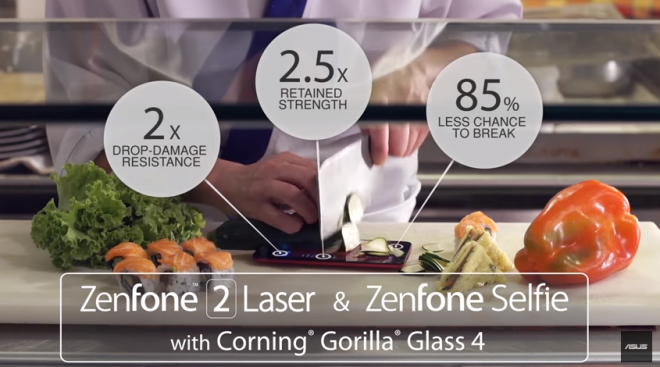 Shown below, the short ad shows a couple of chefs cutting sushi on the ZenFone 2 Laser and the ZenFone Selfie. The latter was just reviewed by us here and found to be an excellent selfie handsett with a very good battery and acoustics. Interestingly, the screen isn't very bright, but it's solidly protected by a Gorilla Glass 4 layer and it's more resilient to cracking and drops than its rivals (according to ASUS).
Of course, it's hard to imagine that any handset screen would survive those giant knives and in the video you can see one such phone getting destroyed. To me that model looked a tad like the iPhone 5C. Anyway, the ad remains funny and funky, but it have somehow made more sense if ASUS was a Japanese company like Sony, not Taiwanese.
I'd take this ad any day over HTC's clips…
via Phone Arena