We're just hours away from the big Google event, that will bring us two new Nexus phones, including the Nexus 5X from LG. Said handset has leaked today, via a document that reveals its full specs list. The document confirms the presence of 2 GB of RAM on board, which is not very impressive, seeing how many devices already have 4 GB.
The Huawei Nexus 6P will be better specced, but that's a different story. Listed in the spec sheet of the Nexus 5X we find Android 6.0 Marshmallow, as well as a 5.2 inch Full HD screen and a 12.3 megapixel back camera with F/2.0 aperture, plus a front 5 MP camera. There's a hexa core Snapdragon 808 processor on board, 16 or 32 GB of storage and a fingerprint sensor, as well as an USB Type C port.
The phone measures 7.9 mm in thickness and the leak also brings up a promo shot of the Google Camera 3.0 UI, keeping its simple and minimalistic approach. In just a few hours we'll learn why Google is calling this phone "the champ", considering it has half the RAM of a Galaxy Note 5 for example. I expect a very low price to go with that compromise of specs.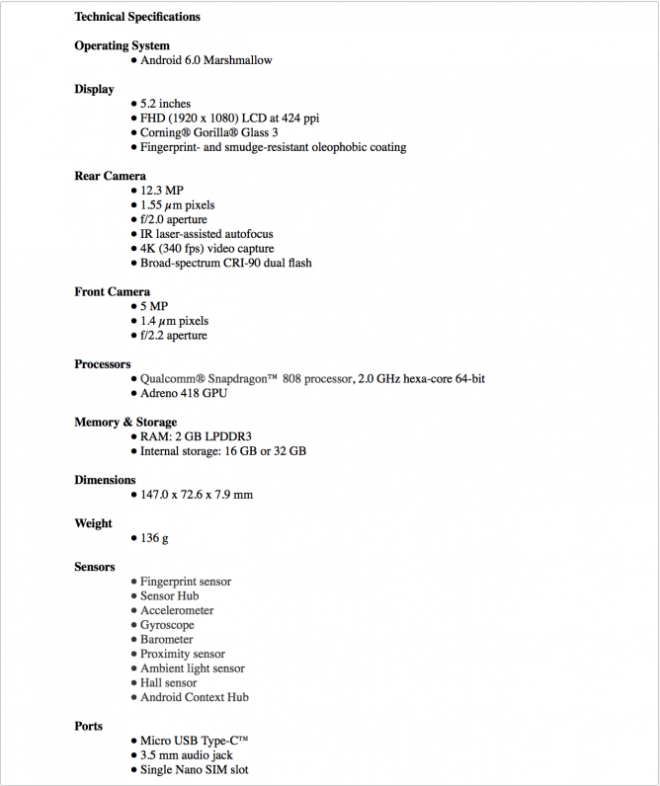 via Android Police