One of the hottest free iTunes apps is Seadragon Mobile, a piece of software created by Microsoft, that allows you to visualise gigapixel photos on your iPhone. The app takes only 1.1 MB storage and it allows you to browse and visualise through thousands of images from your mobile phone.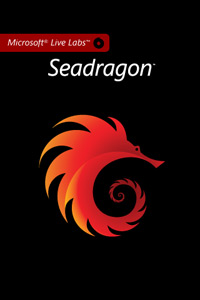 Seadragon Mobile handles huge resolutions perfectly, although the big loading times can be a pain. Also, integrated in this app is the Photosynth feature, that allows you to explore the image collections of users from all over the globe.
Aside from this option, you can select and open images that fit in sections like Art, History, Maps, Space, Technology and Web. Last, we remind you that you can browse Deep Zoom Images, which you'll create from your own picture collections or with the aid of Photosynth.
[via livelabs]