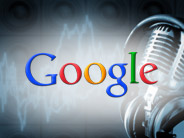 Google has confirmed that it will be launching a test version of its Music service today, allowing users to upload their songs to the company's servers. CNET says that testing was going down in March internally and now we have reached the beta rollout phase. The service will be unveiled today during the I/O Developer Conference in San Francisco.
The info comes from Zahavah Levine, an executive in charge with the new music service. The thing is that Google and Levine have been negotiating licenses for the songs of the four largest record companies for over a year now, but the test version of Google Music will debut without licensing. Amazon used the same strategy when it launched its cloud music service in March.
Called Music Beta by Google, this new product will allow users to join by invitation only. There's a special priority for I/O conference attendees and owners of Motorola Xoom tablets, the first device to use Android 3.0 Honeycomb. Next up ordinary users will get invitations at Music.Google.Com. All you need is a browser that supports flash and an Android device that's version 2.2 or higher, according to Levine.