With all the recent talk about the Samsung Nexus Prime, we're getting really curious about the design of the upcoming Nexus handset. Federico Ciccarese has his own opinion on the handset, so he created the Google Nexus 3 concept, shown below. Notice the clean UI that belongs to Android Ice Cream Sandwich.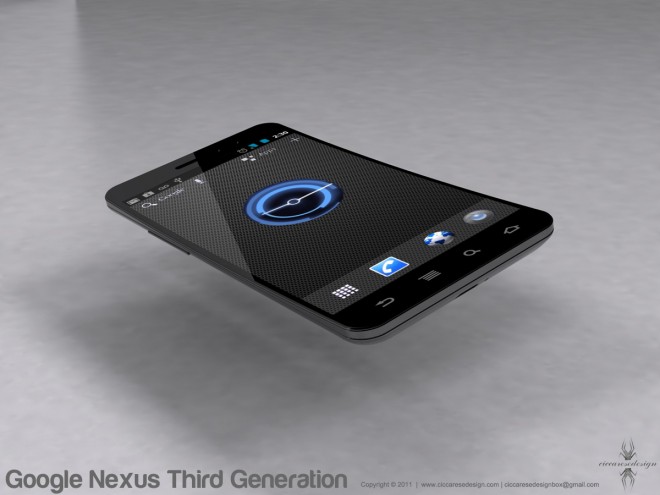 This model is very similar to the Nexus S, albeit a little less curved. However, the curved display is there and the entire device looks skinny and sleek. Android Ice Cream Sandwich look glassy, just like we heard it will and keeps a bit of the Gingerbread usability, while tweaking the menus a bit. Blue seems to be the key color here, just like on Honeycomb and I sure hope we'll get customizable app drawers, as rumors are claiming.
And now it's time for some specs guessing: 16GB internal memory, dual core 1.5GHz CPU, 1 GB of RAM, an 8 megapixel camera and perhaps even LTE connectivity. Right now this model looks pretty fragile, but it's a mere concept, so the real thing might be more sturdy or at least sturdy-looking.