The security-oriented smartphone GranitePhone is now available for preorder and it comes from Sikur, a Brazilian security firm. The segment of secure handsets has seen several launches lately, like the one of the BlackPhone 2 or the Turing Phone.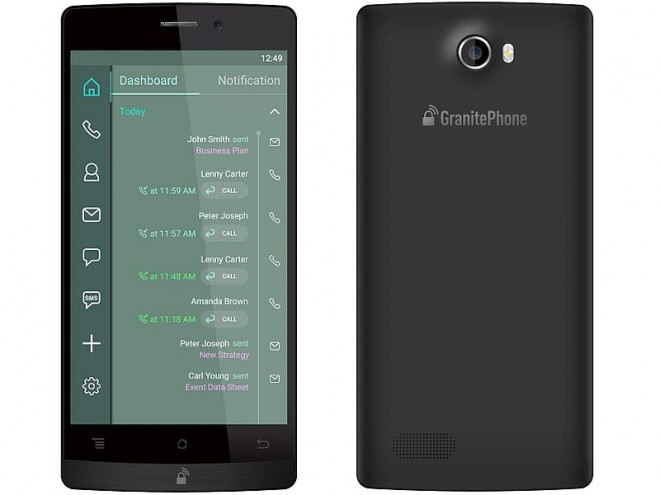 GranitePhone is made by French outfit Archos and it was announced at MWC this year, but now it can be prebooked for $849. The project has received governmental attention, so that's got to count for something. Defense agencies and private companies have also expressed interest in the project and presales have been solid on the GranitePhone website.
This mode runs Android customized with the so called Granite OS, that brings a variety of authentication layers and higher levels of encryption. The platform doesn't have any type of backdoor and the specs of the handset include a Snapdragon 615 processor, 2 GB of RAM, a 5 inch Full HD screen and 16 GB of storage. There's also a 2700 mAh battery, a 16 megapixel back camera and a front 8 MP shooter.
The phone comes with a dashboard for calls, contacts, messages and chat and it lets you exchange secure strategic information without issues.
via gadgets.ndtv.com