Today marks the day when HTC has held their press event to uncover its newest flagship smartphone that is also a game-changer from many points of view. The device is feature-packed and looks great and HTC even launched a first video presentation of it.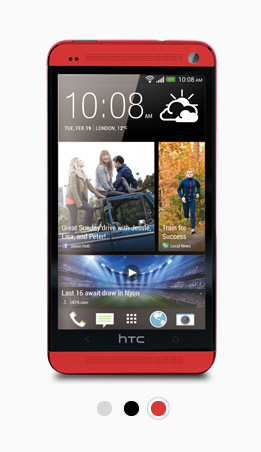 The past weeks were like nothing before for HTC as there were so many rumors about the up-coming flagship device that we would´t even know where to begin. Finally after sending the press invitations for the event, HTC uncovered the One smartphone and it is every bit what we expected it to be. Featuring a great aluminium design and powered by a very fast 1.7 Ghz Snapdragon 600 chip, the device has no weak points and it´s every Android fan´s dream device.
HTC One was first presented in both black and white, with the two of ´em suiting it so very well. In the mean time it appears we will also have a more feminine color option for the One. The device will be available in a dark Red color variant that also suits it very well. It has also been uncovered that the device is expected to soon arrive in markets like the UK, where it´s price will be over 500 pounds. HTC One will be available starting next month but we will get more about it from MWC at the end of this month.