The folks of Modaco have just got hold of some interesting details about HTC's first quad core phone. I'm talking about the HTC Endeavor, previously known as the HTC Edge, that's pictured below. This Android 4.0 ICS phone will be showcased at MWC 2012 at the end of the month as far as I know and it will feature a quad core Nvidia Tegra 3 processor with 1.5GHz frequency.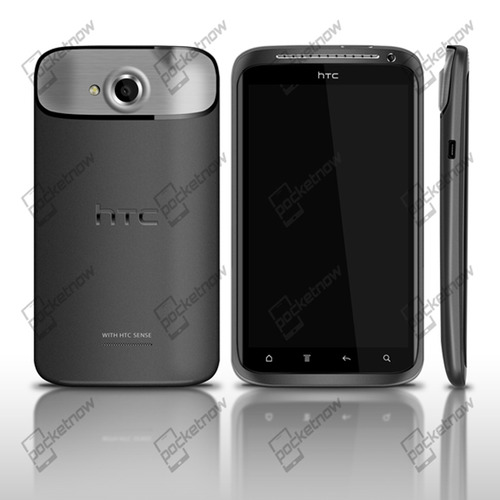 The handset also comes with a 4.7 inch 720p screen, an 8 megapixel camera, 1.3MP front facing cam, WiFi a/b/g/n and Bluetooth 4.0. 1GB of RAM is also included among the specs and the smartphone will come with quad band HSPA+ radio, not pentaband, Sense 4.0 and the Beats audio experience. Modaco promised extra info to come in the following days and I'd be very happy with live pic of the phone, maybe in comparison with the leaked Droid Incredible 3 from yesterday or the HTC Ville.
It's interesting to see HTC leaving aside the Qualcomm Snapdragon processors and focusing on Nvidia's solution… I would have gone with TI OMAP if you asked me to speculate, but let's see how this works out for them in the end. I wonder if the Windows Phone units from HTC will keep their love for Qualcomm or make a switch too.