Considering we're approaching Valentine's Day and Spring, it's time to get out those girly handsets and feminine phones. That's why Samsung unveiled the 2012 lineup of La Fleur handsets in Russia. You can see some of the models below, with the series now including the already known Wave Y, Galaxy Ace, C3322 and C3520, that got floral patterns on their cases.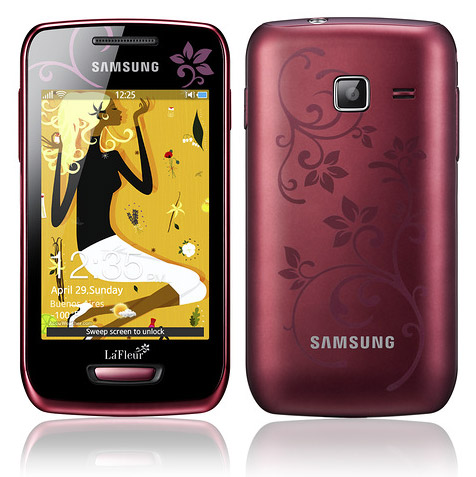 Priced at $330, the Galaxy Ace La Fleur will be available in white with a flowery design on top and keep the specs of the original Ace, including the 3.5 inch display, 5 megapixel camera and Android 2.3 OS. Wave Y La Fleur is priced at $196 and comes with a black/maroon combo and the La Fleur pattern on it. This is the cheapest Bada unit with version 2.0 of the OS on board and its specs include a 3.2 inch display, a 832 MHz processor and a 2 megapixel camera.
Next up there's the C3322 La Fleur, a standard candybar unit with dual SIM, a metallic body with silver/purple color option and a pricing of $129. And finally, there's the really cheap C3520 La Fleur, a clamshell with pink case, some social networking functions integrated and priced at $116. Getting one for your girl?