Originally known as HTC Kingdom and rumored for about a year, HTC EVO Design 4G is finally more than a ghost. Sprint's upcoming handset just got pictured in a press photo that's pretty official in my book.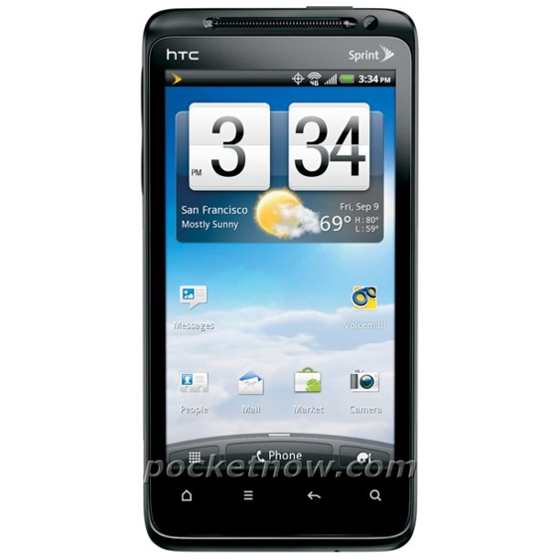 The image came from PocketNow, as usual with the scoop on such things. Nothing unusual here… a 4 inch qHD display, Android 2.3 Gingerbread, a 1.2 GHz processor, 768MB of RAM and a 5 megapixel rear camera with 720p video recording. There's also a 1.3MP front camera on board and as far as price goes, there's at least a $200 price tag, but that's only speculation right now.
This model will rival handsets such as the Motorola Photon 4G and Samsung Galaxy S II Epic 4G Touch (what a name!). Since HTC has been launching versions of the Sensation lately with tiny upgrades, this model can be considered some sort of a downgrade, as far as specs go.