Many people are angry at handset makers who don't implement 3.5mm audio jacks on their phones and HTC is one of them. Thankfully, they just changed this bad trend, by announcing that they've finally switched to the 3.5mm jack, at least on HTC Hero.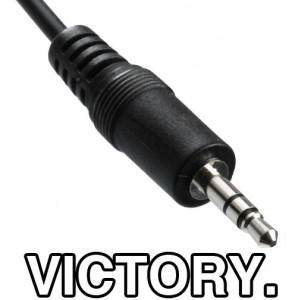 The good news is that they'll stick to this standard, also applied on the next handsets to follow Hero. This was mentioned as a possibility during a HTC press event, so we might still see a couple of modified miniUSB ports before the final great switch.
Adapter cables are easy to lose and people are lazy; they just want to plug in their 3.5 mm headset and listen to music! When will all handset makers figure that out?
[via mobilecrunch]