While people considered Samsung to be one of the biggest leaksters of its own products, it appears that HTC is close to getting the same image. Their leaks are more serious, since they're highly detailed and involve official clips. Today we've hit the motherload, as it appears that the 2017 HTC flagship has leaked, together with new hints about HTC Ocean and a potential HTC Vive VR phone.
So, let's take them one by one! First there's Evan Blass posting a video here, which is surprisingly long and meant to chronicle the evolution of the HTC 2017 flagship. It shows young people, colorful cases and the way the splash texture is applied to HTC phones. Of course, the splash thing refers to the previous HTC Desire models, but does it? We also see something called "super fiber", which we haven't seen on those HTC phone.
And at the end of the video there's a totally unknown phone, or better said a set of 3 phones, which is exactly what we're expecting in Q1 this year. One of them is branded Vive and it seems clad in metal and looking pretty badass. A VR-oriented phone with powerful specs is a project that would actually be successful nowadays, so HTC may have a shot with it. It also has an interesting pattern on all of its 4 sides.  The other two may be HTC 11 and HTC Ocean.
And then comes the other leak, also involving a video, this time of the HTC Ocean, the famous button-free device. Instead of buttons, it uses touch interaction on the sides and possibly also voice command. The video seems to show it with a very narrow bezel and a form factor evolved from last year's Pixel and HTC 10 models. The centered back camera also stands out as a design approach here.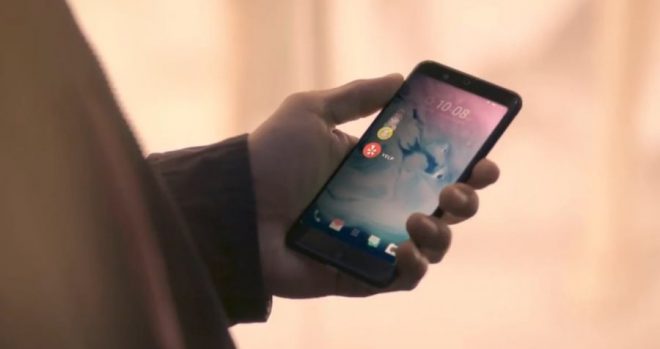 Rumors say that the HTC Ocean may hit the market as HTC U Ultra. We'll probably learn more during HTC's 12th January event, where they have big things prepared.
via Mobilissimo.ro