HTC One V has finally arrived here at GSMDome.com for testing purposes and it completes the One series, that we already reviewed here, through the One X and One S models. This is the lower end unit of the One series, offering a 1 GHz CPU and a smaller 3.7 inch display. As you can see, this model is clearly related to the HTC Legend, keeping its trademark chin. Let's see what's inside the box: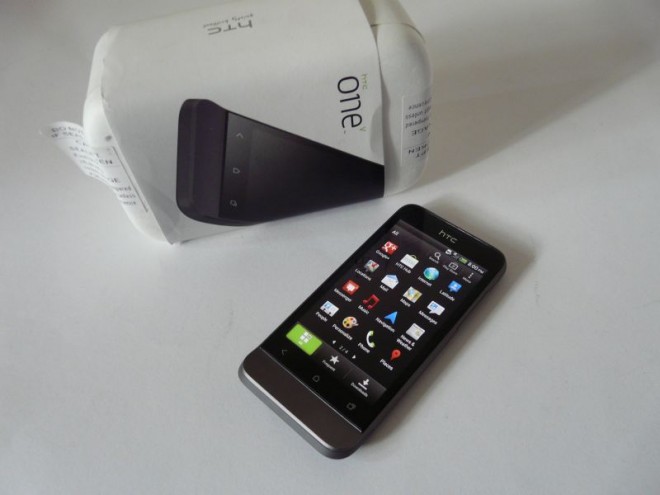 The One V comes bundled with a pair of headphones (non Beats), a charger, a charger adapter, a microUSB cable and the usual pair of manuals. The handset, unlike the One X and One S has a microSD card slot and also a SIM slot, both of them placed at the lower back side, opposite of the front chin. They're covered with a plastic lid, that easily slides off. HTC One V features a 3.7 inch display, with a 480 x 800 pixel resolution, it runs Android 4.0 with HTC Sense 4.0 UI and offers 4GB of storage and 512MB of RAM.
At the back there's a 5MP camera and in case you're wondering the phone is available in black and Jupiter Rock, the latter being the color we're testing. There's no secondary camera here at the front and if you want audio quality, you've got it, via the Beats Audio technology integrated. Under the hood there's a 1500 mAh battery, but more about the specs and other details you'll find out from the full review in the next days!